Reading

–

Elementary

➣

Present Tense

Read about Tomas from Vienna. Answer True/False questions about him
---
Reading

–

Elementary

➣

Past Tense
Martin's Vacation
–
Question/Answer Match
---
Reading

–
Discriminatory language ➣

Download Descarga
Reading

–
Leisure with animals ➣

Download Descarga
---
---
Reading

– Intermediate

➣ (video)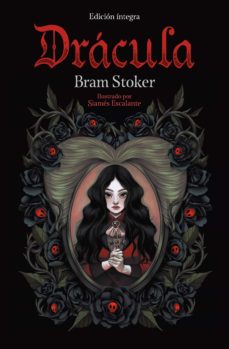 Reader Literature

Dracula
---
Reading – Advanced

➣ (video)

The story of English starts more than a thousand years ago. Richard goes to the British Library to hear – and see – how the language has changed over the years.
---
Reading – Advanced

➣ (video)
Learn English Through Story –

The Stranger

by

Norman Whitney
---
Readings – Actual text ➣ Texto real
Three extracts from two autobiographies and a play
MY EARLY LIFE BY WINSTON S. CHURCHILL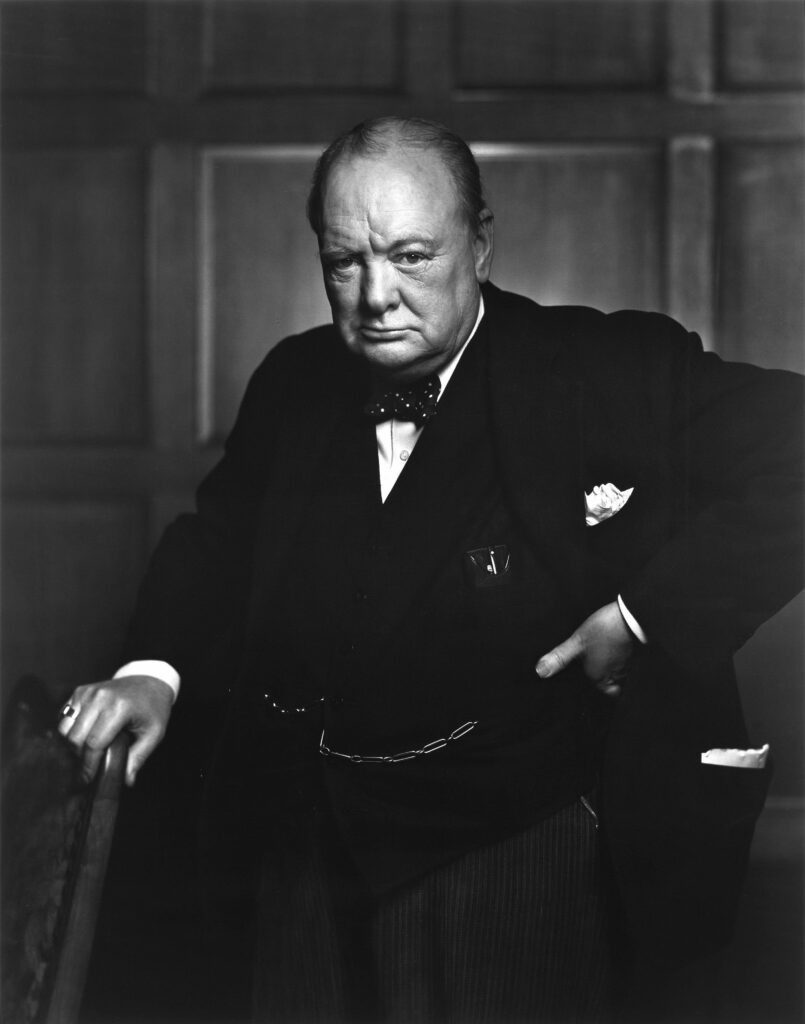 I was to go to school. I was now seven years old,…I was also excited and agitated by this great change in my life. I thought in spite of the lessons, it would be fun living with so many other boys, and that we should make friends together and have great adventures. Also I was told that 'school days were the happiest time in one's life.'
The school my parents had selected for my education was one of the most fashionable and expensive in the country. It modelled itself upon Eton and aimed at being preparatory for that Public School above all others. It was supposed to be the very last thing in schools. Only ten boys in a class; electric light (then a wonder); a swimming pond; spacious football and cricket grounds; two or three school treats, or 'expeditions' as they were called, every term; the masters all M.A.'s in gowns and mortar-boards; a chapel of its own; no hampers allowed; everything provided by the authorities. It was a dark November afternoon when we arrived at this establishment. We had tea with the Headmaster, with whom my mother conversed in the most easy manner. I was preoccupied with the fear of spilling my cup and so making 'a bad start.' I was also miserable at the idea of being left alone among all these strangers in this great, fierce, formidable place. After all I was only seven, and I had been so happy in my nursery with all my toys. I had such wonderful toys: a real steam engine, a magic lantern, and a collection of soldiers already nearly a thousand strong. Now it was to be all lessons. Seven or eight hours of lessons every day except half-holidays, and football or cricket in addition.
When the last sound of my mother's departing wheels had died away, the Headmaster invited me to hand over any money I had in my possession. I produced my three half-crowns, which were duly entered in a book, and I was told that from time to time there would be a 'shop' at the school with all sorts of things which one would like to have, and that I could choose what I liked up to the limit of the seven and sixpence. Then we quitted the Headmaster's parlour and the comfortable private side of the house, and entered the more bleak apartments reserved for the instruction and accommodation of the pupils. I was taken into a Form Room and told to sit at a desk. All the other boys were out of doors, and I was alone with the Form Master. He produced a thin greeny-brown, covered book filled with words in different types of print.
'You have never done any Latin before, have you?' he said.
'No, sir.'
'This is a Latin grammar.' He opened it at a well-thumbed page. 'You must learn this,' he said, pointing to a number of words in a frame of lines. 'I will come back in half an hour and see what you know.'
Behold me then on a gloomy evening, with an aching heart, seated in front of the First Declension.
Mensa ➮ a table

Mensa ➮ O table

Mensam ➮ a table

Mensae ➮ of a table

Mensae ➮ to or for a table

Mensa ➮ by, with or from a table
What on earth did it mean? Where was the sense in it? It seemed absolute rigmarole to me. However, there was one thing I could always do: I could learn by heart. And I thereupon proceeded, as far as my private sorrows would allow, to memorise the acrostic-looking task which had been set me.
In due course the Master returned.
'Have you learnt it?' he asked.
'I think I can say it, sir,' I replied; and I gabbled it off.
He seemed so satisfied with this that I was emboldened to ask a question.
'What does it mean, sir?'
'It means what it says. Mensa, a table. Mensa is a noun of the First Declension. There are five declensions. You have learnt the singular of the First Declension.'
'But,' I repeated, 'what does it mean?'
'Mensa means a table,' he answered.
'Then why does mensa also mean O table,' I enquired, 'and what does O table mean?'
'Mensa, O table, is the vocative case,' he replied.
'But why O table?' I persisted in genuine curiosity.
'O table,—you would use that in addressing a table, in invoking a table.' And then seeing he was not carrying me with him, 'You would use it in speaking to a table.'
'But I never do,' I blurted out in honest amazement.
'If you are impertinent, you will be punished, and punished, let me tell you, very severely,' was his conclusive rejoinder.
Such was my first introduction to the classics from which, I have been told, many of our cleverest men have derived so much solace and profit.
Vocabulario
the masters all M.A.'s in gowns and mortar-boards ➣los profesores todos licenciados con sus togas y birretes.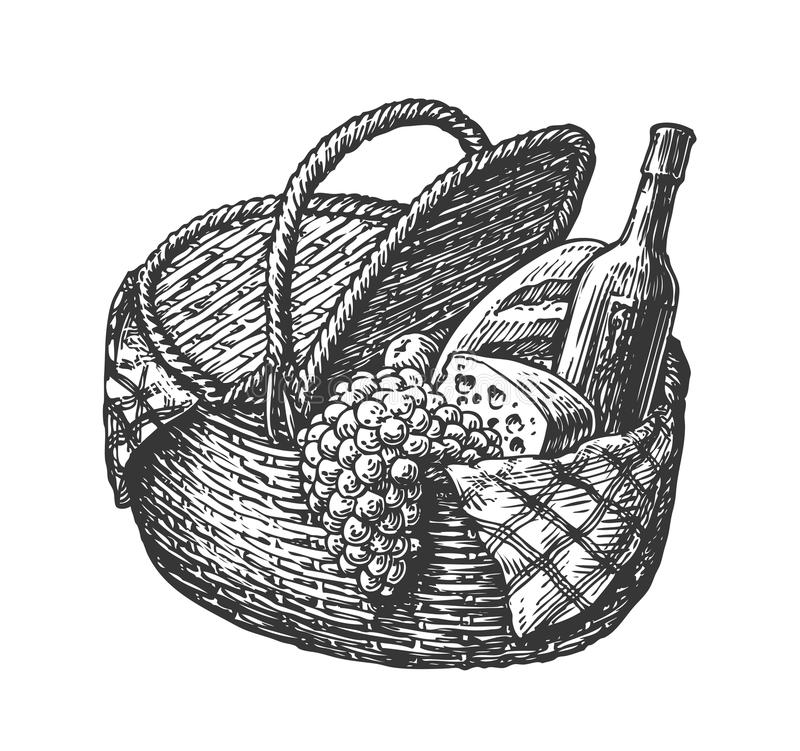 no hampers allowed ➣no se permitían cestas de comida
It seemed absolute rigmarole to me ➣me pareció un perfecto galimatías
I could learn by heart ➣lo podía aprender de memoria
I was emboldened to ask a question ➣me envalentoné para formular una pregunta
---
---
Memories of a Catholic Girlhood
by Mary McCarthy
Published in 1957, this autobiography begins with McCarthy's recollections of an indulgent, idyllic childhood tragically altered by the death of her parents in the influenza epidemic of 1918. She and her three younger brothers, and all four grandparents survived. In the 1918 pandemic, a disproportionate percentage of victims were young adults. The narration is imbued with a passionate sense of justice and the portrayal of her ghastly Cinderella childhood.
Whenever we children came to stay at my grandmother's house, we were put to sleep in the sewing room, a bleak, shabby, utilitarian rectangle, more office than bedroom, more attic than office, that played to the hierarchy of chambers the role of a poor relation.
It was a room seldom entered by the other members of the family, seldom swept by the maid, a room without pride; the old sewing machine, some cast-off chairs, a shadeless lamp, rolls of wrapping paper, piles of cardboard boxes that might someday come in handy, papers of pins, and remnants of material united with the iron folding cots put out for our use and the bare floor boards to give an impression of ruthless temporality.
Thin white spreads, of the kind used in hospitals and charity institutions, and naked blinds at the windows reminded us of our orphaned condition and of the ephemeral character of our visit; there was nothing here to encourage us to consider this our home.
Poor Roy's children, as commiseration damply styled us, could not afford illusions, in the family opinion. Our father had put us beyond the pale by dying suddenly of influenza and taking our young mother with him, a defection that was remarked on with horror and grief commingled, as though our mother had been a pretty secretary with whom he had wantonly absconded into the irresponsible paradise of the hereafter. Our reputation was clouded by this misfortune.


VOCABULARIO
we were put to sleep in the sewing room ➣ nos ponían a dormir en el cuarto de la costura
that played to the hierarchy of chambers the role of a poor relation ➣ (habitación) que, dentro de la jerarquía de las piezas de la casa, desempeñaba el papel de pariente pobre
could not afford illusions ➣ no nos podíamos permitir tener ilusiones
had put us beyond the pale ➣ nos había dejado en la estacada
defection ➣deserción
as though our mother had been a pretty secretary with whom he had wantonly absconded into the irresponsible paradise of the hereafter. ➣ como si nuestra madre hubiera sido una guapa secretaria con la que él se hubiese fugado impúdicamente al irresponsable paraíso del más allá.
---
---
The Importance of Being Earnest A Trivial Comedy for Serious People
BY Oscar Wilde
FIRST ACT
Lady Bracknell. [Pencil and note-book in hand.] I feel bound to tell you that you are not down on my list of eligible young men, although I have the same list as the dear Duchess of Bolton has. We work together, in fact. However, I am quite ready to enter your name, should your answers be what a really affectionate mother requires. Do you smoke?
Jack. Well, yes, I must admit I smoke.
Lady Bracknell. I am glad to hear it. A man should always have an occupation of some kind. There are far too many idle men in London as it is. How old are you?
Jack. Twenty-nine.
Lady Bracknell. A very good age to be married at. I have always been of opinion that a man who desires to get married should know either everything or nothing. Which do you know?
Jack. [After some hesitation.] I know nothing, Lady Bracknell.
Lady Bracknell. I am pleased to hear it. I do not approve of anything that tampers with natural ignorance. Ignorance is like a delicate exotic fruit; touch it and the bloom is gone. The whole theory of modern education is radically unsound. Fortunately in England, at any rate, education produces no effect whatsoever. If it did, it would prove a serious danger to the upper classes, and probably lead to acts of violence in Grosvenor Square. What is your income?
Jack. Between seven and eight thousand a year.
Lady Bracknell. [Makes a note in her book.] In land, or in investments?
Jack. In investments, chiefly.
Lady Bracknell. That is satisfactory. What between the duties expected of one during one's lifetime, and the duties exacted from one after one's death, land has ceased to be either a profit or a pleasure. It gives one position, and prevents one from keeping it up. That's all that can be said about land.
(Entre los deberes que se esperan de uno en la vida y los deberes que se le exigen después de la muerte, la tierra ha dejado de ser en todo caso un beneficio o un placer. Proporciona a uno posición pero le impide mantenerla. Eso es todo lo que puede decirse de la tierra).
Jack. I have a country house with some land, of course, attached to it, about fifteen hundred acres, I believe; but I don't depend on that for my real income. In fact, as far as I can make out, the poachers are the only people who make anything out of it.
Lady Bracknell. A country house! How many bedrooms? Well, that point can be cleared up afterwards. You have a town house, I hope? A girl with a simple, unspoiled nature, like Gwendolen, could hardly be expected to reside in the country.
Jack. Well, I own a house in Belgrave Square, but it is let by the year to Lady Bloxham. Of course, I can get it back whenever I like, at six months' notice.
Lady Bracknell. Lady Bloxham? I don't know her.
Jack. Oh, she goes about very little. She is a lady considerably advanced in years.
Lady Bracknell. Ah, nowadays that is no guarantee of respectability of character. What number in Belgrave Square?
Jack. 149.
Lady Bracknell. [Shaking her head.] The unfashionable side. I thought there was something. However, that could easily be altered.
Jack. Do you mean the fashion, or the side?
Lady Bracknell. [Sternly.] Both, if necessary, I presume. What are your politics?
Jack. Well, I am afraid I really have none. I am a Liberal Unionist.
Lady Bracknell. Oh, they count as Tories. They dine with us. Or come in the evening, at any rate. Now to minor matters. Are your parents living?
Jack. I have lost both my parents.
Lady Bracknell. To lose one parent, Mr. Worthing, may be regarded as a misfortune; to lose both looks like carelessness. Who was your father? He was evidently a man of some wealth. Was he born in what the Radical papers call the purple of commerce, or did he rise from the ranks of the aristocracy?
Jack. I am afraid I really don't know. The fact is, Lady Bracknell, I said I had lost my parents. It would be nearer the truth to say that my parents seem to have lost me . . . I don't actually know who I am by birth. I was . . . well, I was found.
Lady Bracknell. Found!
Jack. The late Mr. Thomas Cardew, an old gentleman of a very charitable and kindly disposition, found me, and gave me the name of Worthing, because he happened to have a first-class ticket for Worthing in his pocket at the time. Worthing is a place in Sussex. It is a seaside resort.
Lady Bracknell. Where did the charitable gentleman who had a first-class ticket for this seaside resort find you?
Jack. [Gravely.] In a hand-bag.
Lady Bracknell. A hand-bag?
Jack. [Very seriously.] Yes, Lady Bracknell. I was in a hand-bag–a somewhat large, black leather hand-bag, with handles to it–an ordinary hand-bag in fact.
Lady Bracknell. In what locality did this Mr. James, or Thomas, Cardew come across this ordinary hand-bag?
Jack. In the cloak-room at Victoria Station. It was given to him in mistake for his own.
Lady Bracknell. The cloak-room at Victoria Station?
Jack. Yes. The Brighton line.
Lady Bracknell. The line is immaterial. Mr. Worthing, I confess I feel somewhat bewildered by what you have just told me. To be born, or at any rate bred, in a hand-bag, whether it had handles or not, seems to me to display a contempt for the ordinary decencies of family life that reminds one of the worst excesses of the French Revolution. And I presume you know what that unfortunate movement led to? As for the particular locality in which the hand-bag was found, a cloak-room at a railway station might serve to conceal a social indiscretion–has probably, indeed, been used for that purpose before now–but it could hardly be regarded as an assured basis for a recognised position in good society.
Jack. May I ask you then what you would advise me to do? I need hardly say I would do anything in the world to ensure Gwendolen's happiness.
Lady Bracknell. I would strongly advise you, Mr. Worthing, to try and acquire some relations as soon as possible, and to make a definite effort to produce at any rate one parent, of either sex, before the season is quite over.
Jack. Well, I don't see how I could possibly manage to do that. I can produce the hand-bag at any moment. It is in my dressing-room at home. I really think that should satisfy you, Lady Bracknell.
Lady Bracknell. Me, sir! What has it to do with me? You can hardly imagine that I and Lord Bracknell would dream of allowing our only daughter–a girl brought up with the utmost care–to marry into a cloakroom, and form an alliance with a parcel? Good morning, Mr. Worthing!
[Lady Bracknell sweeps out in majestic indignation.]